UNLIMITED

RESELLER HOSTING
Our unlimited reseller hosting provides leading edge performance at an affordable monthly fee.
Start your hosting business today using DirectAdmin as your control panel of choice – break away from the constraints of cPanel pricing increases.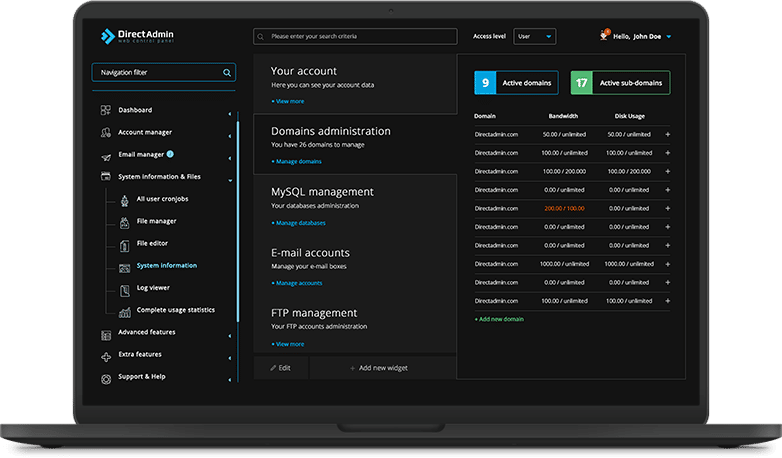 PAY ONLY £1 FOR YOUR FIRST MONTH
We are so confident you will love our service, that we are offering you the first 30 days for just £1
Your sites, but faster with...
Powerful cPanel Hosting designed for larger, more demanding websites or e-commerce
LiteSpeed Web Server can serve thousands of clients concurrently and with up to 16 times faster delivery means an all-round more engaging experience for your website visitors and customers.
Unlimited Reseller Hosting Features
Start selling fast, reliable and secure web hosting with the UK's leading web hosting platform – tailored for the reseller market.
Our unlimited reseller hosting plans are powered by Directadmin, a powerful control panel designed for ease-of-use.
Here at Brixly, we understand that there's more to a  hosting business than just selling web hosting. 


We offer you the opportunity to broaden your product range, providing you free access to additional tools, facilities and up-sell opportunities. 
Become a Brixly
Elite Reseller
Our exclusive Brixly Elite module has been built with your business growth in mind, giving you a fully automated selling experience.


Best of all, access to the module is completely free of charge, giving you resale capability to a full range of services at wholesale pricing, with full integration with your WHMCS.
Our platform, your brand.
White-Label Reseller Hosting
Our DirectAdmin reseller hosting is completely white-label and unbranded throughout. Upload your own logo, or use the generic branding, and choose from a range of themes and styles. 
Private nameservers are included free of charge. 
On-demand increased resources
Our resource limits per-account are high as standard with a huge 2 CPU Cores and 2GB RAM. However, we do understand that occasionally may require more resources from time to time.
Our 'Resource Boost', gives you the ability to DOUBLE your CPU and Memory limits for any individual account for just £4.95 /month
WordPress Reseller Hosting
Our web hosting platform has been developed by WordPress enthusiasts to ensure that your reseller hosting experience is second to none for each and every client.
Our unique set of tools and plugins have been built in-house to streamline tedious, repetitive WordPress tasks.
Centralised WordPress Management
Manage your clients WordPress installations directly from within our client portal using our beautifully simple interface. 
Provide your clients a managed WordPress experience through centralised control of plugins, themes,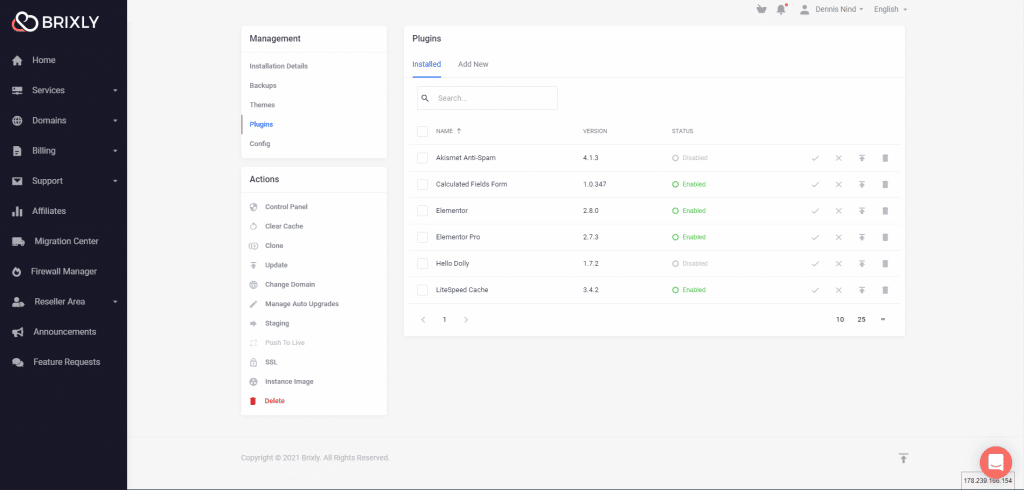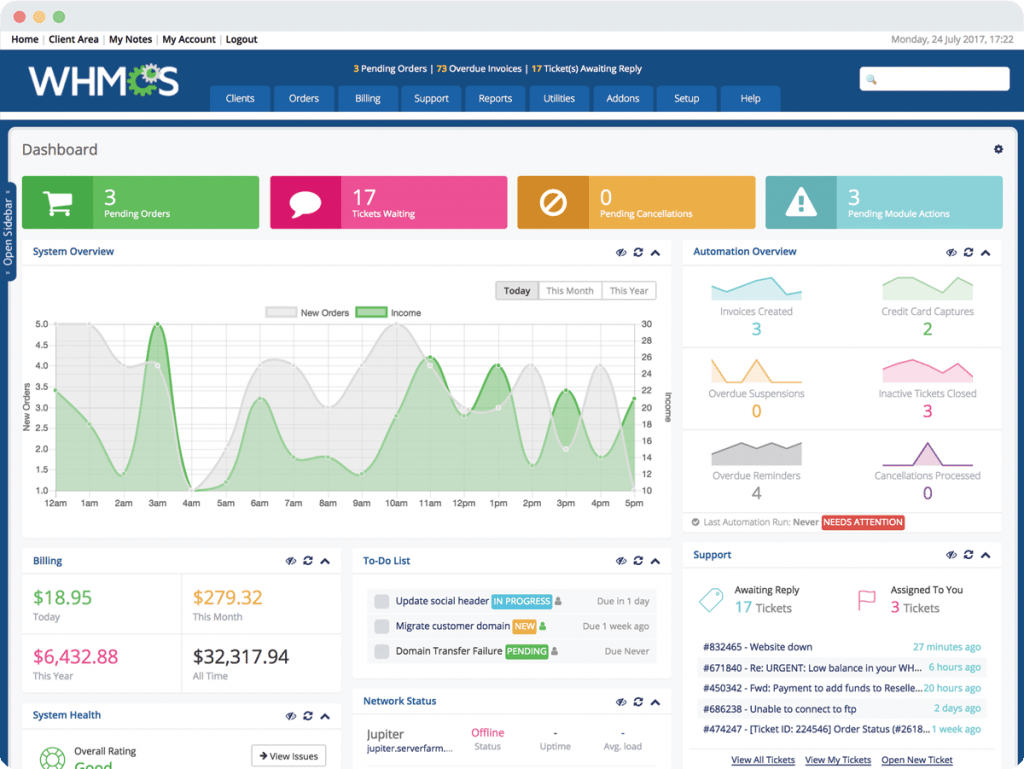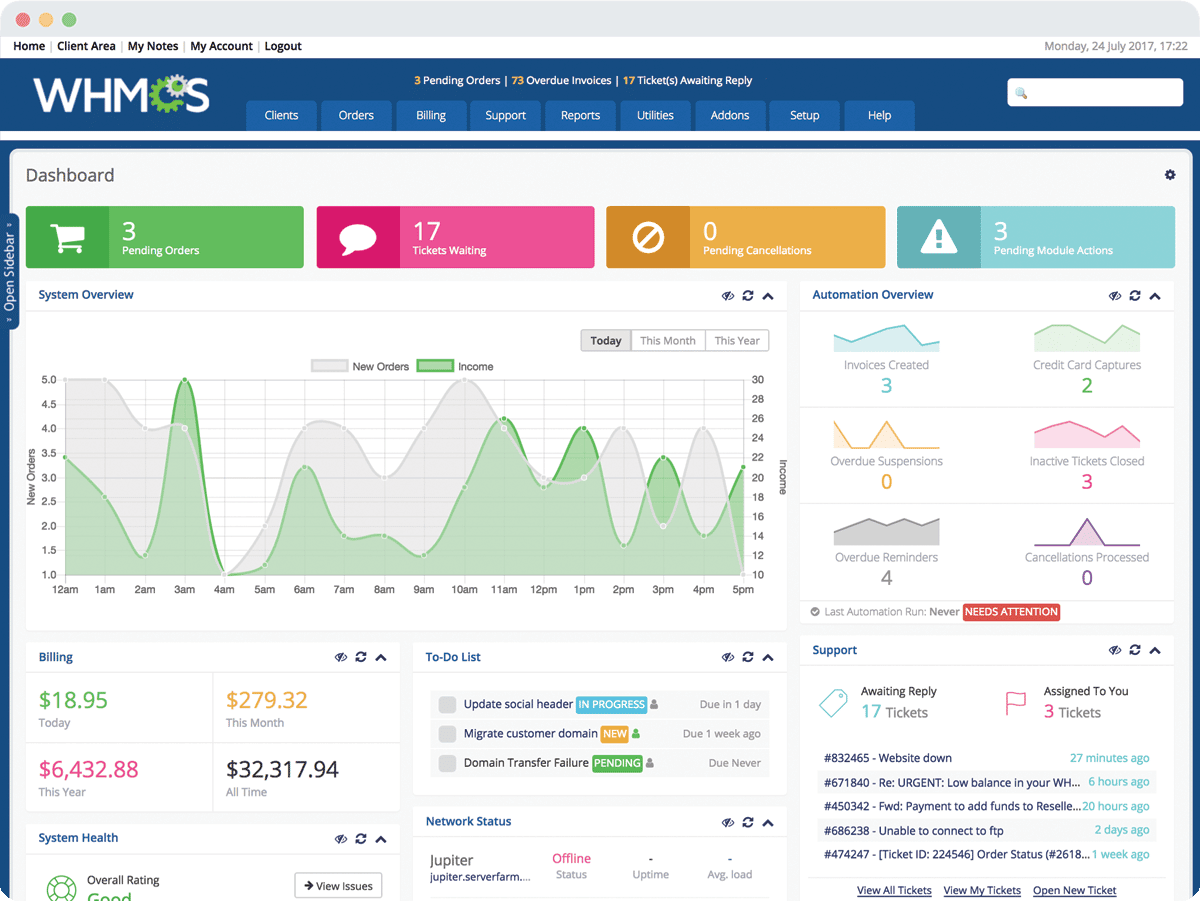 Hosting Billing and Automation with
WHMCS - Hosting Billing Software

DirectAdmin Hosting Features
The leading alternative to cPanel, DirectAdmin boasts a wealth of functionality – backed by a powerfully stunning user experience. 
DirectAdmin Technical Overview
Powerful disaster recovery with JetBackup
Free Automatic Daily Backups
Full account backups every day as standard for 30 days. The ideal disaster recovery companion, completely free of charge.


Restore either your full site or choose to selectively restore files, DNS records, email accounts and more with a single click, from any point in time.

SSL Certificates are completely free of charge for you and all client accounts you create via your DirectAdmin Reseller.


Installed in just seconds, secure your domains with https:// today.
Enterprise Grade Email Delivery and Protection
Blacklisted IP addresses on shared or reseller hosting is the number one cause for mail delivery issues and is a common problem for most hosting providers.
We use MailChannels Cloud so that all outbound mail are relayed through a distributed network of IP Addresses dedicated to delivering your mail. 
This is a premium relay service, which is included completely free of charge with you hosting platform.
Powerful SPAM Protection with unbeatable accuracy
SpamExperts SPAM Protection
SpamExperts is an advanced email filter that scans and filters your incoming email for spam, viruses, phishing, and other email-related attacks by botnets and spammers with 99.98% accuracy — all before it reaches your inbox.
Hosting your site closer to you or your customers means an even faster hosting experience.
You are able to select between our UK, Germany or USA data center for our Reseller Hosting during the checkout. If you would like to offer hosting in multiple countries, you are able to purchase a second Reseller account with an exclusive 'secondary reseller' discount.