Business Hosting
Application Level High-Availability hosting with full PCI-Compliance
PCI-Compliant Hosting designed to provide industry leading performance with high-availability on pure NVMe drives. 
Our business hosting is ideal for growing businesses, blogs or e-commerce websites – powered by the Brixly 'Elastic Cloud'.
Business Hosting with a 100% Uptime Guarantee
Cluster

Our unique platform ensures your site remains online with the power of application level fail-over technology, with real-time replication between nodes.
cPanel Powered

Familiar with cPanel, but want the option of fail-over and scalability? Introducing the UK's first cPanel high-availability solution.
Scalability

Your account automatically copes with unexpected traffic spikes and busy periods by offloading traffic to an alternative server.
DNS Load Balanced

Your DNS is served independant to the hardware your sites live – we do not rely on a load balancer for our failover solution.
Datacenter Independant

In the extremely unlikely event of an entire data-center outage, your sites will failover to an alternative data center without downtime.
Hourly Backups

Your account is backed up hourly to an off-site location for the ultimate disaster recovery solution. Restore your WordPress site in seconds.
Business Hosting Features
See why our hosting infrastructure is second-to-none
Security and Malware
Ultra-Fast Cloud Hosting
Daily Backups Included
Outstanding Email Service
Free SSL Certificates
Powerful Server-Side Caching
Site Cloning and Staging
One-Click Applications
99.9% Uptime Guarantee
24/7/365 Support
60 Day Money-Back Guarantee
Security and Malware
Bullet-Proof Security. Built in. 
DDoS Protection
Enterprise-grade, always on DDoS protection ensures your sites remain online.
Intelligent Antivirus
Antivirus – Our antivirus detects and blocks viruses, malware, spyware, redirects and symlinks in real-time with unbeatable accuracy.
Auto-Clean Technology – Our malware and antivirus protection will 'cloud repair' any files which are infected via our 'analysis cloud' platform. Files are automatically cleaned, and replaced to avoid outages and downtime caused by malware. 
Intrusion Prevention
Firewall – Our firewall has been designed to automatically identify and block all network, application and protocol layer attacks launched at websites and applications hosted on our platform.
CMS Brute Force Protection – Our intelligent security suite protects from large scale brute force attacks from taking down your site. An essential security feature that monitors and controls distributed attacks before they affect you.
ModSecurity – Industry leading ModSecurity rules by 'Malware Expert' have been expertly carved to provide intelligent, real-time protection from application layer attacks against your sites. ModSecurity helps protect your site from SQL injections, XSS, local and remote include attacks, upload vulnerabilities and more. 
WordPress and CMS Vulnerability Patches
Protect your WordPress, Joomla and Drupal website from attacks and vulnerabilities automatically, without the need for 3rd party plugins or addons.
Ultra-Fast Cloud Hosting
A unique stack. Designed for Performance.
Bolt-Cache – Our Powerful Caching Solution 
Our unique 'Bolt-Cache' plugin is a powerful in-house built caching solution based on NGINX, making some of the worlds most powerful caching methods accessible at the click of a button. We believe its the fastest way to serve your sites, period.
Powerful Hardware
All of our hosting servers run the latest Supermicro or Dell blades, with a minimum of 128GB DDR4 RAM using the latest Intel Xeon processors.
Litespeed PHP
Apache mod_lsapi is a module based on LiteSpeed Technologies API for PHP. It offers excellent PHP performance, low memory footprint coupled with great security and support for opcode caching. Litespeed PHP has been reguarly benchmarked to be 'faster than any other way to serve PHP.'
NGINX Reverse Proxy
NGINX (pronounced 'Engine-X') is a web server, similar to Apache however its design is entirely based on high-performance, high volume delivery. We use NGINX as a 'reverse proxy' in front of mod_lsapi, delivering outstanding site performance.
Configurable Performance
Whilst our stack 'out of the box' is incredibly fast, you are also able to 'fine tune' your application backend by enabling pure NGINX with PHP-FPM which in many cases can give a fantastic boost to site loading speeds. We have taken care of the complexities by introducing simple, easy to use 'templates' which are available through our 'CloudNS' plugin in cPanel.
Daily Backups Included
Daily Backups with Snapshot Capability
Free Daily Backups
We backup all of your accounts every day, with a 30 days retention period.
Powered by R1Soft
R1Soft has rapidly become the industry leading backup and recovery solution for cPanel, giving you complete control of your backups and restores without the need to contact support.
Off-Site Storage
All of our backups are stored on enterprise grade hardware, outside of the our main London DC for total peace of mind. We currently retain around 12.5m recovery points, spanning over 1PB (petabyte).
Snapshot Backups
Whilst we backup your accounts automatically, you also have the ability to create 'point in time' backups called 'Snapshots'. This is ideal if you are going to be running a large update / upgrade to your PHP application, and want to ensure a recent restore point is available in the event of a disaster.
Granular Recovery
Deleted a particular file by mistake? Our backup solution gives you granular control over the recovery process, allowing you to restore individual files, databases, emails or even DNS records – you're in control.
Outstanding Email Service
IMAP and POP3 Mail. Redefined.
MailChannels – No more blacklist problems!
Included completely free with your account, all of your emails are relayed via the outstanding MailChannels SMTP service. Read more here. This eliminates the common 'blacklist' issue, whereby emails get delivered to SPAM without the cost of a dedicated IP address. 
Unlimited Mailboxes
Create an unlimited number of mailboxes in your account
Connectivity
Full SSL capabilities through IMAP, POP and SMTP. Connect to your mailboxes through any device with one-click setup and auto-discovery.
Webmail Access
Manage your mail on the go, with some of the industries leading webmail interfaces including RoundCube, SquirrelMail and Afterlogic.
Enterprise Grade SPAM Control
We offer SPAM protection through the industry leading 'MagicSPAM Pro' software for inbound mail, completely configurable through our cPanel interface.
Free SSL Certificates
Full 256bit SSL Certificates. Free.
Automatic Installation with AutoSSL
AutoSSL attempts to automatically install an SSL certificate for each and every domain you add to your cPanel.
Full Domain Validated SSLs
All of the SSL certificates which are installed free of charge on our servers are fully valid 256bit encrypted offering identical encryption as 'paid' certificates. 
Wildcard Support
Install a single SSL to cover all subdomains, without the need to issue a new certificate each time a subdomain is added to your cPanel.
Powered by LetsEncrypt
LetsEncrypt is the worlds leading open certificate authority, securing over 3,000,000 domains worldwide. 
Simple Redirection
Redirect your visitors from https to https using our intuitive interface instead of adding redirects to your .htaccess file
Powerful Server-Side Caching
Bolt-Cache – your performance assistant
Bolt-Cache – Our Powerful Caching Solution 
Our unique 'Bolt-Cache' plugin is a powerful in-house built caching solution based on NGINX, making some of the worlds most powerful caching methods accessible at the click of a button. We believe its the fastest way to serve your sites, period.
Full Page Caching from Memory
Serve your sites dynamic content via static HTML caches, stored in memory for leading edge performance. Full support for WordPress, Joomla, WooCommerce and more – powered by Redis.
Our full page caching has been benchmarked to outperform LS Cache by 43%
NGINX Proxy Caching
Our proxy caching offers full compatibility with any application, due to full .htaccess support. Proxy caching ensures your static resources are served by NGINX for light speed performance.
WP Rocket Templates
WP Rocket has been labelled the highest performing cache plugin for WordPress. Our platform has been designed to work inline with WP Rocket, to provide outstanding performance beyond the capabilites of the plugin alone. 
Site Cloning and Staging
Application Staging in a few clicks.
WordPress Staging Platform
Our hosting infrastructure has been designed with WordPress in mind. Create 'staging' replicas of your website to make changes – once you are ready to go-live, simply click 'Push to Live' to replicate the contents to your main domain.
Clone WordPress Installations
Create complete clones of your WordPress sites and applications within a few clicks. Ideal if you want to create 'template' installs, which you can use to speed up WordPress development.
Site Preview Domains
Natively, cPanel does not offer any sort of 'preview' functionality that is compatible with WordPress. We have created our own 'Preview Website' plugin, available from cPanel allowing you to see your site accurately without using your hosts file.
The preview URL is white-labelled, and is therefore ideal for designers and developers who wish to provide clients a link to preview a site before go-live!
One-Click Applications
Application Installation. Simplified.
One-Click Scripts powered by Softaculous
Softaculous is the leading Auto Installer for cPanel, with more than 450 scripts.
WordPress Tools
Softaculous provides some incredible features for WordPress developers and designers, such as…
Site Staging
Site Cloning
Plugin Management
Theme Management
One-Click Login
Multi-Site Management
Plus many more!
99.9% Uptime Guarantee
99.9% Uptime. Financially Backed.
Transparent Uptime Reports
Our status page is updated in real-time, providing immediate access to downtime or alerts from one central location.
100% Network Uptime
Our core London Data Centre network consists of the highest quality Tier-1 providers. Including NTT, Telia, GTT, TATA, Cogent and over 400 IX peers ensuring our network remains online 100% of the time. 
DDoS Protection
All our servers are protected from up to 1TB of DDoS attacks utilising a combination of Corero's Smartwall technology and our cloud mitigation facilities.
99.9% Financially Backed Guarantee
Our uptime SLA entitles you to claim a percentage of your service charge in the event of a server-wide outage. 
24/7/365 Support
Outstanding Support. 24/7/365
Fast Expert Assistance – 24/7/365
Our technical support team are on hand 24 hours a day, 7 days a week. 
Brixly has a fantastic reputation in terms of providing fast, high-quality support resolutions with a 99.3% satisfaction rating from close to 400,000 support tickets, with one of the UK's leading average response times / SLA's.
cPanel Certified Experts
All of our support staff are cPanel certified.
Telephone Support
If you require technical assistance, our team are available over the phones Monday to Friday, 9am until 9pm on 0330 1133339
Emergency Response
Our front-line support staff have access to an emergency response facility, which immediately deploys a senior engineer to investigate an issue. This ensures that we maintain our SLA's month in, month out on one of the UK's most trusted hosting infrastructures. 
60 Day Money-Back Guarantee
Your Happiness. Guaranteed.
Not Happy?
We want all of our customers to have the best experience possible whilst using our services. However, if for any reason you are not 100% happy with the service provided within the first 60 days, we will provide you with a full refund, no questions asked.
Your satisfaction is the key to our success – if you ever have an issue, definitely reach out to the sales team to discuss your requirements or concerns. 
Its our honest view that your satisfaction is our top priority. If we aren't able to meet those expectations for any reason, we would prefer you be happy with another service provider than for you to feel 'forced' to stay! This is why we don't provide any contracts, ever. 
Enterprise Grade Email Delivery and Protection
MailChannels Email Relay
Blacklisted IP addresses on web hosting is the number one cause for mail delivery issues and is a common problem for most hosting providers.

We use MailChannels Cloud so that all outbound mail are relayed through a distributed network of IP Addresses dedicated to delivering your mail.
https://www.youtube.com/watch?v=nRfuvdpSyp4
Included FREE

Our mail relay service is included free of charge with all accounts.
Inbox, not SPAM!

MailChannels ensures your emails are delivered, regardless of IP blacklists.
POWERFUL DISASTER RECOVERY WITH OUR
Automatic Hourly Backups
Full account backups every hour as standard. The ideal disaster recovery companion, completely free of charge – we backup your business hosting account every hour.
You can restore either your full site or choose to selectively restore files, DNS records, email accounts and more with a single click, from any point in time.
Offsite

Stored outside of our core data-center to ensure availability during disasters.
Automatic

Our backups are taken automatically once daily free of charge.
Fast

Made a mistake? Get your site online within just a few minutes.
JetApps

Powered by JetApps, our disaster recovery solution is industry leading.
Bolt-Cache

Our in-house developed caching facilities have been benchmarked to outperform Litespeed.
Preview URL

We have build our own 'website preview' tool, making it easier to develop your sites.
Staging

Staging clones of your website in seconds. Simply push your changes to live!
Hourly Backups

Our in-house developed caching facilities have been benchmarked to outperform Litespeed.
Plugin Management

We have build our own 'website preview' tool, making it easier to develop your sites.
WordPress Cloning

Staging clones of your website in seconds. Simply push your changes to live!
Powerful WordPress Features
Our business web hosting platform has been developed by WordPress enthusiasts to ensure that your WordPress experience is second to none.
Our unique set of tools and plugins have been built in-house to streamline tedious, repetitive WordPress tasks.
256bit Encryption

Our free SSL's are fully validated 256bit encrypted certificates.
Wildcard SSL Certificates

Install a fully validated wildcard SSL certificate free of charge.
Auto-Renewal

Installed once, renewed automatically for the lifetime of the account.
Powered by LetsEncrypt
FREE SSL Certificates
SSL Certificates are completely free of charge.
Installed in just seconds, get started with https:// today.
moving web HOSTS DOESN'T have to be complicated.
Migration Centre
Our in-house developed migration facility has been used to successfully migrate over 35,000 sites. move your site with confidence in just minutes, not days. 
Easy

Migrate your cPanel web hosting account in a few steps.
Secure

Migrations via full cPanel backups / restores to avoid data-loss.
Fast

Migrate your websites to a more stable host in minutes, not days.
Emails

All migrations also include mailbox contents as standard.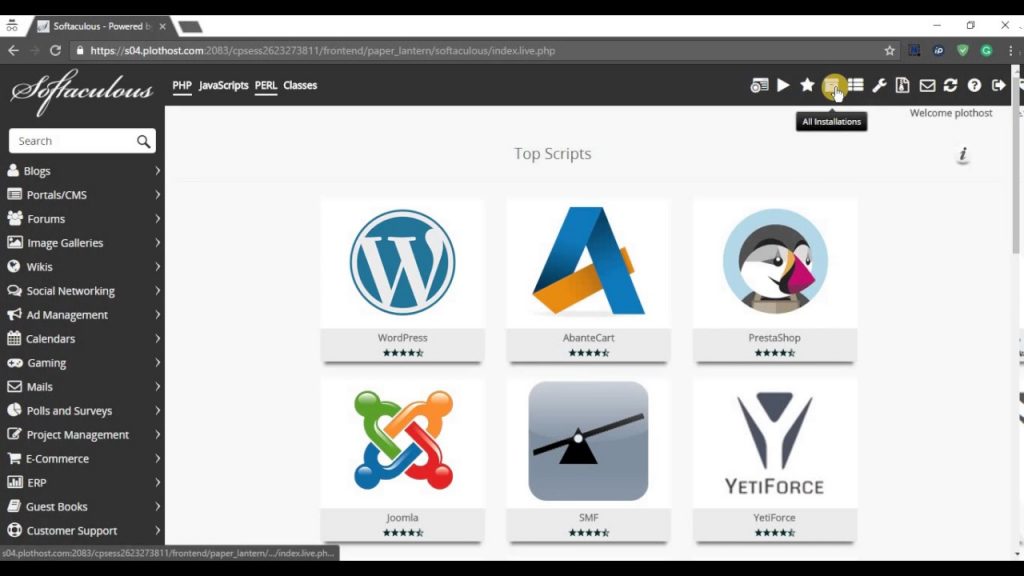 One-Click Installer

Install your favourite scripts and software with just one click.
WordPress Management

Manage your WordPress themes, plugins and more.
Staging and Cloning

Create staging sites, or clone your WordPress site in seconds.
ONE-CLICK INSTALLATIONS WITH THE INDUSTRY LEADING
Softaculous
Softaculous is a powerful Auto Installer with over 450 scripts, 1200+ PHP Classes and much more.
WordPress management is now incredibly simple with the Softaculous user interface, which gives you centralised access to manage plugins, themes and more. 
https://brixly.uk/wp-content/uploads/2020/03/crossbox_features_main_video_new_3.webm
CrossBox.io – The King of Webmail
Enterprise Communication Suite 'CrossBox' included free
Enjoy live email notifications, an all-mighty email composer, read tracking, quick attachment previewing, attachment saving and sharing, email reminders and many, many more.
CrossBox is recognized for its exceptional in-app user experience. You'll notice how immediately it feels comfortable and easy to navigate. It just feels right.
THE UK'S FIRST HIGH-AVAILABILITY SOLUTION FOR


cPanel is undoubtedly the leading control panel on the market today, designed to provide you with an unbeatable hosting experience for your business – powerful, secure and reliable.
When we set out to provide high-availability hosting solutions, we wanted to focus on infrastructure and support – not building a control panel. why re-invent the wheel, when we can provide high availability from cPanel?
Easy to Use

cPanel has been designed to be user friendly and intuitive.
High-Availability

The only providers offering application level High-Availability on cPanel.
Optimised

Our platform has been designed to provide leading edge performance.
Migration

Migrate your website to us in minutes, not days using our Migration Centre.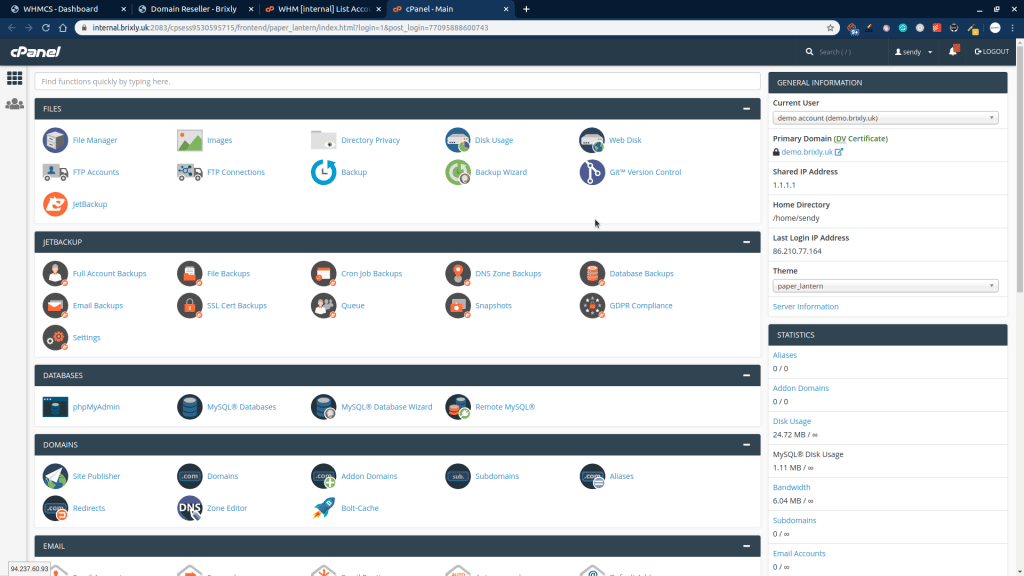 Have more questions?
Email Us

We will get back to you on the same business day.
Call Us

0330 1133339
9am – 9pm (Mon-Fri)
Live Chat

Speak to our sales team today.