FREE HOSTING

FOR CHARITIES
We're proud supporters of over 1,500 UK based charities
There's no catch – just get in touch today to discuss your requirements and one of our team would be happy to help.
Web hosting with 10GB NVMe storage, unlimited bandwidth, free SSL certificates and daily backups included free of charge.
Free Hosting for UK Charities
Our free charity hosting platform has been designed and optimised to give you an unparalleled hosting experience. 
Your sites, but faster with...
LiteSpeed Web Server can serve thousands of clients concurrently and with up to 16 times faster delivery means an all-round more engaging experience for your website visitors and customers.
Charity WordPress Hosting
Our web hosting platform has been developed by WordPress enthusiasts to ensure that your hosting experience is truly second to none.
Our unique set of tools and plugins have been built in-house to streamline tedious, repetitive WordPress tasks.
Centralised WordPress Management
Manage your WordPress installations directly from within our client portal using our beautifully simple interface.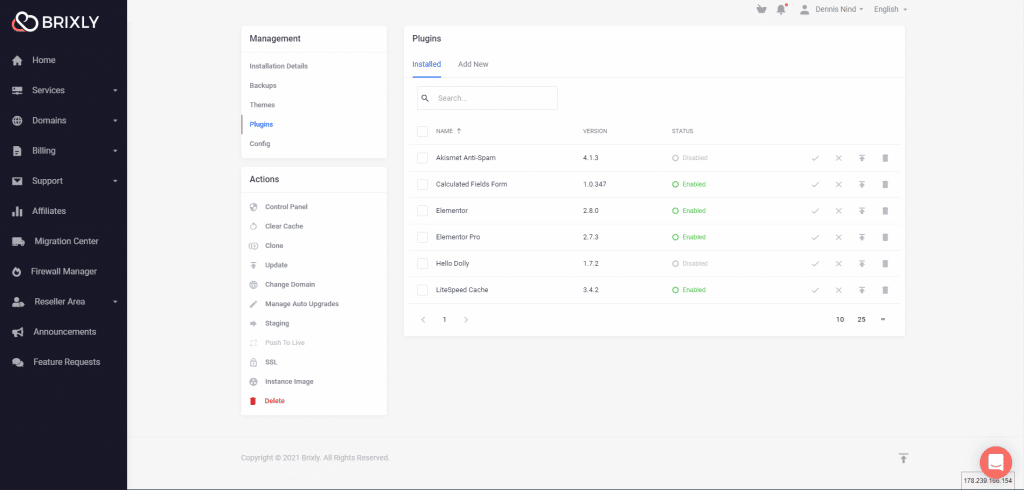 Cloud WordPress Hosting Specifications
cPanel is the industry standard control panel, backed by over 20+ years of development experience.
Powerful disaster recovery with JetBackup
Free Automatic Daily Backups
Full account backups every day as standard for 30 days. The ideal disaster recovery companion, completely free of charge.


Restore either your full site or choose to selectively restore files, DNS records, email accounts and more with a single click, from any point in time.

SSL Certificates are completely free of charge for you and all client accounts you create via WHM.


Installed in just seconds, secure your domains with https:// today.
Enterprise Grade Email Delivery and Protection
Blacklisted IP addresses on shared hosting is the number one cause for mail delivery issues and is a common problem for most hosting providers.
We use MailChannels Cloud so that all outbound mail are relayed through a distributed network of IP Addresses dedicated to delivering your mail. 
This is a premium relay service, which is included completely free of charge with you hosting platform.
Powerful SPAM Protection with unbeatable accuracy
SpamExperts SPAM Protection
SpamExperts is an advanced email filter that scans and filters your incoming email for spam, viruses, phishing, and other email-related attacks by botnets and spammers with 99.98% accuracy — all before it reaches your inbox.