We include free website migrations in all of our packages, and can move your website, domain and emails from other providers to ourselves.
Our experts are available 24/7 to do your migrations for you. We have moved tens of thousands of websites from other hosts to Stablepoint. You can request as many migrations as you like, at whatever frequency you like, whenever you like. We can usually start straight away.
The first step is to place an order for your new web hosting plan through our website. This can be to any of our packages. If you aren't sure which package you need, chat to our support.
Migration requests can be submitted securely through your client area with us, accessible once you have an account. You choose which package you want to migrate the website to, and then provide us with any information about the site you think is relevant and any special requirements for the migration (if any).
We will need access information to your current host (see details below for what we need). The migration request will start a communication thread with an agent, so we will ask if we need anything else.
Depending on the type of migration you have requested, we may provide you with a preview link to test the site. Once you are happy that your site is migrated, you (or we) can update the nameservers or DNS on your domain name to point to the new server.
Our standard nameservers are
ns1.stablepoint.com
ns2.stablepoint.com
ns3.stablepoint.com
ns4.stablepoint.com
These work for all shared, reseller and dedicated servers with us – on top of our global Anycast DNS cluster. We can also provide whitelabel nameservers as well as custom nameservers for resellers.
We can provide a preview proxy link for testing a website, but the best way to preview a website is by setting a hosts file on your computer. Read our knowledgebase guides on previewing websites.
If you are moving in a number of sites, for example a whole reseller account from another provider, then we can do migrations in bulk.
cPanel Bulk Moves
Moving multiple cPanel accounts
If you are running multiple cPanel accounts, you likely have WHM (Web Host Manager) access. You may have this as a reseller, or as root. Either way, the best way for us to move sites is to generate cPanel backups and restore them to our servers. This keeps the folder structure, emails, ftp accounts etc all intact. A cPanel backup provides a single .tar.gz backup file which we can then restore to our system.
If you have root access to your current system, we can use that to remotely copy all accounts automatically. However in most instances you will likely just have reseller WHM access only. For this, we can script a remote migration using the cPanel API.
If that fails we can back up each cPanel individually and move it over.
We would suggest doing all the migrations from one reseller in one-go. However you can provide us a list of usernames for us to do standalone.
Managing Migrations
If you have a number of sites, you may want to do this in one-go, or spread them out. We can work at your pace.
Moving an online store with transactional data is a delicate process.
Online store transactional data is stored in a database, and as part of a website migration we have to take a copy of the database and restore it to a new system. If during the process of a migration, an order goes to the current site, then it is possible for the copied database to not include that order.
This is one of a number of delicate areas that makes Ecommerce site moves (using software such as Magento, WooCommerce, OpenCart and Prestashop) more difficult than static websites. Others include IP allows for payment gateways and PCI compliance approval if you are accepting or storing card data.
Ecommerce websites, usually going to our Premium or dedicated server packages, are migrated especially carefully. There are a couple of techniques we can use to ensure no transactional data is lost during the migration process, even whilst the DNS propagates. Our migrations team can handle this entirely for you – just let us know you have a transactional eCommerce site in the migrations request.
moving to the best web HOSTing DOESN'T have to be complicated. MOve your sites today using our
Our in-house developed migration facility has been used to successfully migrate over 35,000 sites. move your site with confidence in just minutes, not days.
INDUSTRY LEADING CONTROL PANEL AND RESELLER MANAGEMENT WITH…


cPanel is undoubtedly the leading control panel on the market today, designed to provide you with an unbeatable hosting experience which is fast, reliable and secure. Welcome to the UK's best web hosting platform.
SSL Certificates are completely free of charge for all of your domains.
Installed in just seconds, get started with https:// today.
POWERFUL DISASTER RECOVERY WITH OUR
FREE Automatic Daily Backups
Full account backups every day as standard. The ideal disaster recovery companion, completely free of charge and included with each and every account.
You can restore either your full site or choose to selectively restore files, DNS records, email accounts and more with a single click, from any point in time.

WordPress Optimised Hosting
Our web hosting platform has been developed by WordPress enthusiasts to ensure that your hosting experience is second to none.


Our unique set of tools and plugins have been built in-house to streamline tedious, repetitive WordPress tasks.
Enterprise Grade Email Delivery and Protection
Blacklisted IP addresses on web hosting is the number one cause for mail delivery issues and is a common problem for most hosting providers.

We use MailChannels Cloud so that all outbound mail are relayed through a distributed network of IP Addresses dedicated to delivering your mail.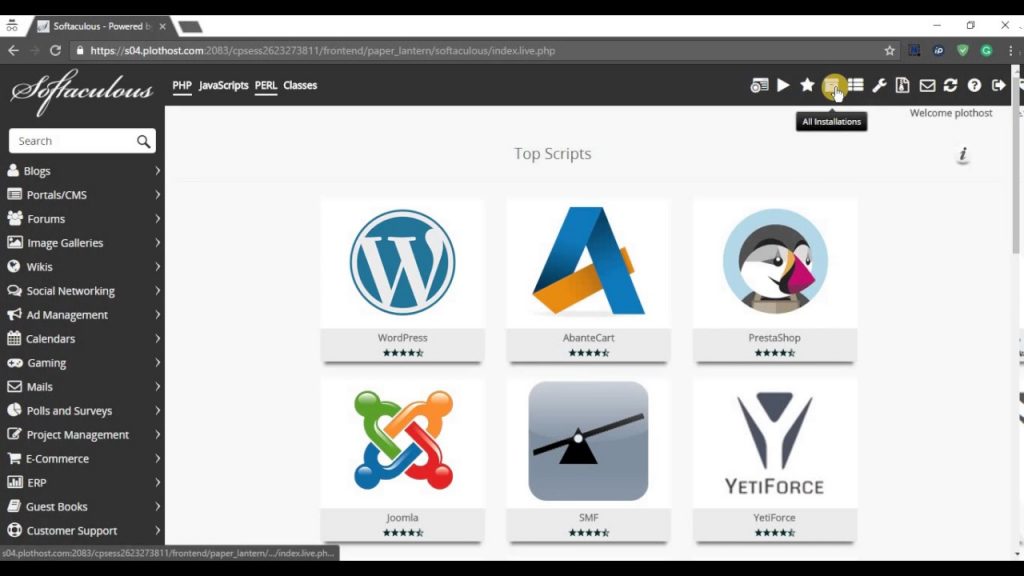 ONE-CLICK INSTALLATIONS WITH THE INDUSTRY LEADING
Softaculous is a powerful Auto Installer with over 450 scripts, 1200+ PHP Classes and much more.
WordPress management is now incredibly simple with the Softaculous user interface, which gives you centralised access to manage plugins, themes and more. 
Reseller hosting in the UK or the USA
Hosting your site closer to you or your customers means an even faster hosting experience.


You are able to select between our UK or USA data center for our web Hosting during the checkout.